Welcome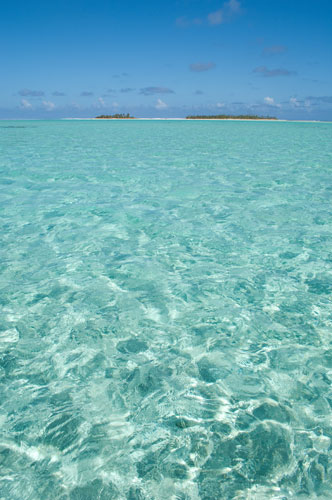 Aitutaki - The Blue Lagoon of the Pacific
Aitutaki is 220km north of Rarotonga, a short 40 minute flight to one of the most beautiful lagoons in the world. Rich turquoise waters, white sandy beaches and breathtaking sunsets are just part of the Aitutaki magic.

The slower pace of life, warmth and friendliness of the people and the balmy tropical climate make this your ideal destination to unwind, relax and enjoy your dream holiday.

Handcrafts and souvenirs are readily available - hand printed pareu, colorful island shirts, traditional drums (tokere), shell jewellery, oils, perfumes, bags, hats and mats made from the pandanus plants are just a few of the wide variety for you to choose from. Entertainment at the cafes, restaurants and bars is not to be missed, the tasty local cuisine, dance shows, island music and a chance to meet new friends mix with the locals and enjoy the great hospitality. Motor scooters are the most popular transport on the island, with bikes, cars and 4wd vehicles all available for hire.

A leisurely trip around the island takes you through the eight villages, where there is an abundance of tropical fruit, lush vibrant coloured shrubs and the fragrant frangipani trees growing along the roadside. There are many secluded areas of white sandy beaches and the tranquility of the lagoon for you to enjoy.

Activities

There is plenty to see and do on Aitutaki.